Content marketing is the act of creating and publishing content in various forms so that audiences will consume it, trust the author, and become customers. The content is often educational written text like a blog post or an e-book.
However, content marketing isn't limited to educational materials or written text. It could be funny, emotional, inspiring, tactical, or even enraging, as long as it connects with the audience.
What is content for marketing?
Content is anything that can be cognitively consumed. While we may immediately think of blogs or social media posts, content includes a swath of mediums. For instance, the company Disney uses content in the form of movies to drive toy sales and theme park visits. It's all marketing.
Types of content:
Templates
Checklists
E-books
Email drip campaigns
Original research and data
Product comparisons
Slide deck
Testimonials
An FAQ
Predict future trends
Review of an industry conference
Interviews with industry experts
Product demo or unboxing event
Bust common myths in your industry/niche
Employee spotlight
Client spotlight
Online courses
Glossary of industry jargon
And much more
What are content marketing channels?
Channels are the "where" of content marketing. These include online (and physical) places and mediums where audiences consume content.
Blog posts
Social media posts
Videos
Podcasts
Books (physical and digital)
Downloadables
And much more
Why use content marketing?
Content marketing is not creating content for content's sake; it's a little more intentional than that. Content's intended purpose is to convert the audience into customers.
The customer will often need to know, like, and trust the business to make a purchase. Generally, this is done with door-to-door salespeople or business development reps who develop relationships over time and through carefully crafted sales pitches.
However, content marketing flips the script by allowing the audience to get to know the business on their own time by consuming the content they offer. Sales reps don't work 24 hours per day, but a website's blog and hosted videos can.
A single blog post can reach thousands of people over its lifetime, and it may have only taken a few hours of work to produce. Even better, once it's on the internet, it's there forever.
While this may not be good news for your embarrassing Myspace page, it's fantastic for content because it will continue to work for you as your digital sales bot long after your sales reps have moved on.
Make it worthy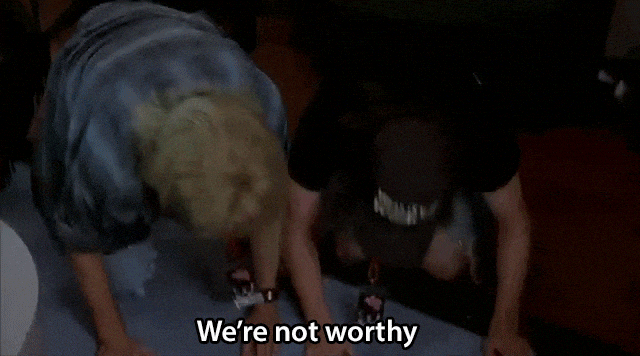 In the words of the great Duke Ellington, "It don't mean a thing, if it ain't got that swing."
The content your business puts out must have substance to do any good. Meaningful, valuable content builds trust with the audience.
"Thin" or "fluffy" content that doesn't address the audience's concerns, uses, or needs doesn't instill confidence. Content that is impactful and adds value will connect with the audience and, when they're ready, get them closer to purchasing from your business.
Looking for marketing ideas for your SaaS company?
Tom Snyder is a business-minded writer creating compelling content that helps business owners understand the digital side of their business and engage with their audience. Constantly intrigued by learning new things, he is fascinated with tech, business, and sci-fi. In his spare time, you can find Tom building his own business (coffee roasting) or making music.