It's a bird! It's a plane! It's…a digital marketing plan? You're probably asking yourself, how can a digital marketing superhero help my business? Okay, you're probably not asking yourself that, but chances are you're asking yourself how you can use marketing to grow your business. Well, we have the answer.
Digital Marketing is Valuable
Many business owners underestimate the power and value of having a digital marketing plan in place. Some business owners may not even know what digital marketing really is. Let us be the first to tell you that digital marketing doesn't solely comprise of posting to Facebook and Twitter every once in a while. A digital marketing strategy is much more than sharing a GIF or a funny video on social media (although, it is kind of fun).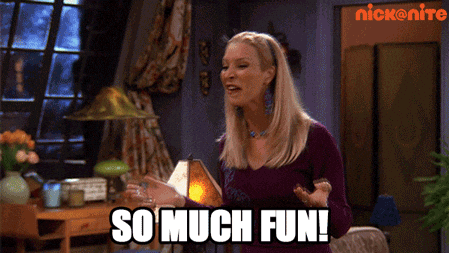 Digital marketing can include anything from social media to email to blogging and SEO. And that's just organic digital marketing, there's also paid advertising like Facebook ads and Google ads. Each of these components can help your business in a big way and when they're all used together – it's like having an epic team of superhero gear at your business's side. Today, a digital marketing strategy is a critical aspect of your business and marketing plan. If you don't have one in place, even Superman won't be able to save your business. Here are digital marketing components your business should be doing:
1. Social Media
Social media can be this massive black hole, where every post, image and video are simultaneously sucked into it and never seen by other users if you're not posting or thinking strategically. It really doesn't help if you have no experience, current knowledge of how it works, or how it can ultimately help your business. Comprised of various platforms that are constantly changing, social media is the perfect sidekick for your business to engage with your audience, following or your fans. With the help of social media, you can watch your competition and what they're posting to their audiences. No need to reinvent the wheel, though. While your content should be original and uniquely your's, take a look at what's working for others to find inspiration and draw from that.
Social media can be tricky, though. With ever-evolving and changing algorithms, it's hard to grow a following or let your audience know you're out there without a strategic plan in place. First, you need to evaluate your business goals and identify your target audience, otherwise, your social media efforts really will get sucked into that black hole. It's no secret that we at Hot Dog Marketing have social media super powers.
I'm sure you've heard that you need to be on one social media platform or the other, or whichever is the flavor of the week. However, what's better than jumping on every trend and overwhelming yourself with figuring out how to use a platform and then create content tailored to it is simply find out which platforms your audience is already using.
Are they on Twitter consuming bitesize chunks of info and asking for support?
Are they on Instagram liking pretty pictures and reposting funny memes?
Are they avid YouTubers streaming tons of instructional videos or vlogs?
Whichever platform they use, identify it and go there. Don't waste time showing up and putting in the effort unless you know your customers are there.
Why show up? Well, simply put: customers are using social media to interact with brands they know and like, find new brands, and conduct research about brands they're interested in. This means that you can use social media to engage with your current audience and provide content for searchers to learn more.
Take a look at some of the social services we offer.
2. Search Engine Optimization / SEO
What is your business doing to make sure your target audience can find your business online?
Does your business rank on the first page of search engine results?
What about the second? Third?
If you're not actively practicing SEO for your business, or if SEO isn't part of your digital marketing strategy, it should be. Search Engine Optimization is the practice of driving traffic and audiences to your website organically (not paid). Many people use popular search engines like Google.com to find answers everyday (Google.com alone processes over 3.5 billion search queries every day!).
When someone needs the solution you offer, chances are they'll likely dive into a search engine as their first step along the journey. You want your business's website to show up early and often in their search for a solution. Then you can build trust with the searcher and eventually win them over to a purchase. Of course, it'll take a great website and sales process to do that, but if no one ever finds your website – it doesn't matter how good it is.
SEO is a critical component of online marketing and can be your digital marketing superhero this year. A seemingly endless number of parts make up SEO and SEO isn't something that can be learned overnight.
You could try to practice SEO on your own, but if you're using outdated techniques, it can be kryptonite for your business. I'm not trying to scare you, but the old days of keyword stuffing and buying poor quality backlinks are dead. In fact, using those (blackhat SEO) tactics can hurt your website's search ranking. It's probably best to leave this part to the experts, like the Hot Dog Marketing team.
3. Email marketing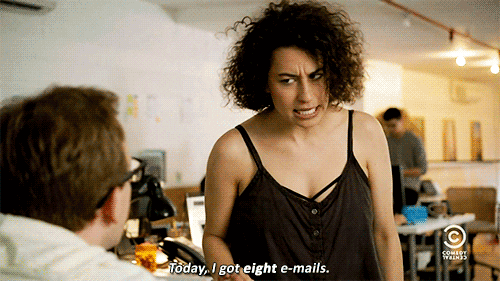 Before illuminating the sky with your business's bat signal, try utilizing email marketing as a tool. Whether your business sends a monthly newsletter or a promotional offer, email marketing can be a powerful tool to keep in your digital marketing utility belt.
Email marketing strengthens the relationship between your business and customers while remaining a cost-effective. Not only does email marketing facilitate action with your consumers, you can gain and grow a following with email, too. This following then becomes the ultimate way to gain quick conversions. Email marketing generates subscribers, which become leads, sales, and referrals. See how this works?
Wait, does email marketing still work? Short answer: Yes!
Although many have claimed (many times) that email is dead – the stats show otherwise.
89% of marketers use email as their primary channel for generating leads.
47% of marketers rate email marketing as their most effective channel.
73% of consumers rate email as their preferred channel for business communication.
Email marketing has (on average) 4200% ROI -> $42 generated for every $1 spent.
Essentially, email is a fantastic method of communicating with your audience to provide meaningful content in a cost-effective manner. Start building that email list today.
4. Blogging
Ah, the infamous superhero's inner monologue. Despite the popularity of blogging, many business owners still don't understand the value of blogging for their business. Blogging, one form of content marketing, is one of the most underrated components of your digital marketing plan. These written pieces can put your business at the top of the totem pole in terms of expertise and ranking in search engines – because blogging helps with SEO, too. Didn't know that, did you? Blogging and SEO go together like your favorite superhero duo (Batman and Robin, coffee and donuts, etc.).
Most importantly, blogging helps drive traffic to your website. Blog posts can tell stories, produce information on industry-related topics and create leads and conversions. Now do you see why blogging is necessary? Great! Blogging is like the cool superhero cape on the back of your digital marketing superhero. Sure, you don't have to have it – but it's pretty cool and can really define your superhero look…er, brand. Not sure what you should write about? We have some ideas.
5. Digital Advertising
Google, YouTube, Facebook, Yelp! Where to advertise?
The good news with digital ads is that you have much more insight into who is seeing your ads, how they're performing, and who is interacting with them. Additionally, you can do things like make quick changes, A/B test creative, or target niche audiences (like dachshund owners in Austin, TX). The downside is that there are many places to advertise, so it's difficult to decide where to start.
Well, you can take some shots in the dark (spending time and money to learn expensive lessons) or trust digital ads experts. At Hot Dog Marketing, we've been in the digital ads game a long time, so we're familiar with what works, what doesn't, and how to get you the best ROI for your ad spend. Additionally, we'll monitor your ad performance so you don't have to. Just keep doing what you do best, we got the rest.
Conclusion
Now you can see how a digital marketing plan is not only necessary for your business this year – it's essential. In our digital-dominated world, strategic planning is crucial to keeping up with your competitors and reaching your audiences. With this thought in mind, we hope a digital marketing superhero continues to save the day.
Have no fear, the Hot Dog Marketing team is here! If you need a strategic digital marketing superhero for your business, let's chat.
Hot Dog Marketing helps expert service providers and tech companies build their brands at the same rate they're growing their businesses. We have deep expertise in branding and online marketing for both business-to-business service companies and local consumer service businesses.